Golden Globes Winners Now Have Oscar in Their Sights
Suzanne Herrera-McCullough
January 11, 2016 – Santa Barbara, Ca.
As I was watching the Golden Globes last night, one of many awards shows leading up to The Academy Awards, I realized that three of my favorite actors were nominated. Matt Damon for The Martian, Leonardo DiCaprio for The Revenant, and my sentimental favorite, Sylvester Stallone for Creed.
To my surprise all three won!
It was great to see "Rocky" himself, the ultimate macho-movie boxing champ walking down the red carpet surrounded by a group of women (Stallone's wife and 3 daughters).
It was also comforting to see how "Jason Bourne" (Damon)—a favorite character of mine—seemed to take his will-to-live survival skills to Mars.
And then there was Leonardo (Titanic's "Jack Dawson") displaying his own fighting spirit in The Revenant.
All three movies were great in their special way. They represented the past, the future and the sentimental.
Congrats also to the three top female actresses who won Golden Globe trophies: Brie Larson, for Room, Jennifer Lawrence for the title role in Joy, and Cate Blanchett in Steve Jobs. All excellent movies!
While there were not too many surprises last night at the awards ceremony, there was some extra excitement in the Hispanic community when Latinos won big at the 73rd Golden Globes.
Mexican director Alejandro Gonzalez Inarritu won for best Picture and as best Director for The Revenant. Last year he won the Academy Award as Best Director for his cutting-edge Birdman.
And last night saw Oscar Isaac take home the Golden Globe for Best Actor in a limited series for his role in Show Me a Hero, while Gael Bernal won for Best Performance in a television series musical or comedy for Mozart in the Jungle.
Congratulations to all the winners of the 73rd Golden Globes!
Overall, it was a fun and entertaining night. But let's be honest: it was all about the gowns, right ladies?
See you at the movies!
---
"The King" Turns 80 in the New Year!
Suzanne Herrera-McCullough – Santa Barbara  
Being the Beatles fan than I am, even I can't ignore the building excitement about the birthday celebration for the man they call "The King" of Rock & Roll.
January 8, 2015 will mark the 80th birthday of Elvis Presley, and fans of all ages from around the globe will get together to celebrate at Graceland in Memphis, Tennessee with special guests and scheduled events.
Adding to the excitement, following last summer's highly successful auction during Elvis 2014 Week at Graceland, Elvis's fans will have a second chance to own a piece of authenticated music history. According to Graceland Authenticated, "All 68 of the genuine Elvis artifacts from third-party collectors offered in the auction have been thoroughly researched and evaluated by Graceland Authenticated, which sets a new standard for pop culture authentication to ensure pop culture artifact accuracy".
A couple of the many signature items up for bidding include:
The "Holy Grail" of Rock & Roll artifacts, Elvis's first-ever recording of a 78 RPM acetate produced at Memphis Recording Service (home of the Sun Record Company) in 1953.

Elvis paid $4.00 to make the record so he could give it as gift to his mother, and it features "My Happiness" on the "A" side, with "That's When Your Heartaches Begin" on the "B" side.
Elvis' First Drivers License, issued on March 24, 1952 with his date of birth as 1-8-35, occupation: student, hair color: brown, eyes: blue, height: 5'11".
Throughout his career, Elvis only performed three times on New Years Eve, his last being his 1976 New Year's Eve Pittsburgh Civic Center Arena appearance. According to Mike Kalina of the Post Gazette, "A large crowd of 16,049 were there as Elvis took the stage 35 minutes before midnight, but you would have thought the clock had struck 12. He received an ear-deafening ovation punctuated by thousands of blasts of flashbulbs and a patchwork of 'We love You Elvis' signs."  Here's the entire performance:
We loved him then, and we love him now.  Elvis Presley was Rock & Roll's first real star, destined to become one of the most important cultural forces in history.
So with every New Year that passes–whether you are a Beatles, Stones, Elvis or Motown fan–you can be sure that Vintage Music is getting better with age…just like us!
---
Taylor Swift Wins 2014 with "1989"
With the decline of record sales around the globe, there was plenty of talk about the possibility that  the music industry would be unable to name a platinum-selling album in the year of 2014.  But writer-songstress Taylor Swift has once again bubbled to the top with the number 1 selling album "1989", which went platinum in its first week of sales, racking up 1.287 million copies sold.
Even more impressively,  Swift's first-week album sales are responsible for a whopping 22% of total albums sold in the U.S. in the last week alone, with sales exceeding  the combined sales of albums No. 2 to No. 107 on the Billboard chart.  Even the wildest sports metaphor–what if Kobe Bryant outscored all other NBA players in every game this season combined?–fails to measure her phenomenal sales and cross-genre clout.
But what's really sending shockwaves throughout the music biz is that even with these impressive sales numbers, there are reports that her label is about to pull her music off the internet streaming powerhouse Spotify.
So here's the question of the moment: Will major (selling) artists who pull away from online streaming services shape the future of the music industry?
---
Beyoncé Tops Forbes Magazine's "Celebrity 100" List
In the entertainment world, it could be safe to say that Beyoncé Knowles runs the show.
Just a decade after her girl-group Destiny's Child disbanded, "Queen B" has been named to the Forbes Celebrity 100 list.
In just this past year, Beyoncé played no less than 95 sellout shows, bringing in an average of $2.4 million per stop. Do the math just on her live performances and it's no wonder she topped the Forbes list.
Her newest album, simply titled Beyoncé, is arguably her most creative and exciting release to date, shocking the marketplace and surprising her fans with zero pre-release press coverage. Supporting the critical acclaim for its innovative approach as a "visual album", the album features fully-produced music videos for each of its 14 songs.
But Beyoncé doesn't stop with just the music – her business empire includes high-end endorsements from H&M and Pepsi, her clothing line House of Dereon, and her line of luxury fragrances.
  Total it all up, and it's estimated that Beyoncé earned approximately $115 million between June 1, 2013 and June 1, 2014.
Second place on the Forbes list goes to NBA superstar Lebron James, followed by Dr. Dre at number three (who sold his Beats Music company to Apple). Last year's No. 1 celebrity, Oprah Winfrey, falls to 4th place on this year's Forbes list.
As always, the air is thin at the top…
---
Judge Will Rule on Marvin Gaye vs. Robin Thicke over "Blurred Lines"
A lawsuit brought by the family of late music great Marvin Gaye accusing Robin Thicke and Pharrell Williams of infringing upon Gaye's Got to Give It Up is going to the front burner in Los Angeles U.S. District Court.
Gaye's estate contends that Thicke's 2013 mega-hit Blurred Lines (written & performed by Robin Thicke and Pharrell Williams), bears more than a coincidental resemblance to Gaye's 1977 soul classic, and they've already chalked up an early legal victory.
Thicke and Williams lost an early courtroom round when U.S. District Court Judge John Kronstadt denied their motion for a dismissal of the infringement suit, and instead ruled that Gaye's family members "have made a sufficient showing that elements of 'Blurred Lines' may be substantially similar to protected, original elements of 'Got to Give It Up.'" This means that the Gaye family's lawsuit can proceed.
Kronstadt's legal ruling specifically noted the similarity of various hooks in both songs, bass lines, keyboard arrangements, vocal phrases and elements of the songs' melodic and harmonic composition. Kronstadt will presumably become something of a serious pop music critic by the time of trial early next year.
Take a listen to the two songs side-by-side… They're both great hits…but YOU be the judge!

---
Broadcast & Cable TV: Dead Medium Walking?
Question: Who's actually watching more of "the big three" networks today than they did last year?
Answer: Nobody.
Audiences are watching more programming content, but they're now getting it online.  Even those must-see TV shows are being seen online rather than via cable or broadcast channels.
According to the 2014 Adobe Digital Index Report,  the number of viewers watching television programming over a streaming internet service is accelerating toward a tipping point.
With HBO and CBS preparing to offer an online-only option, one thing is clear:
Online TV is no longer a novelty for nerds and technophiles; it's the future of TV, and the future is already here.
Three recent developments are responsible for this upheaval:
•The increasing number of  apps and websites ("channels").
•The explosion of content to watch on those apps and sites.
•This year's World Cup of Soccer.  Sports act as as an "appetizer" for the flexibility and breadth of online programming, and the recent World Cup reeled in eyeballs because the internet was the only way to watch so many games that broadcast/cable TV could never carry with their existing bandwidth.
According to Adobe, this year viewers watched even more movies online than sports, at an average of 4.5 movies per month, more than double last year's average of 2 movies per month. Viewing of "episodic television" over the internet also saw radical increases, without even taking into account the eyeballs glued to the biggest streaming services: Netflix, Amazon Prime, and Hulu.
And beyond the evidence that cable viewers today are less interested in watching TV in the cable way and more in the way of Netflix, the online viewer now does 51% of all viewing on iOS apps.
The smartphone has become the "new TV" in homes around the world, and the broadcast networks–with their traditional advertising model–are faced with a challenge not seen on the media landscape since the late 1940s when the movie business faced a death threat from the "tube".
Stay tuned!
---
Is Rock 'N' Roll Finally Dead?
Kiss lead man Gene Simmons has never been a stranger to controversy, but his recent pronouncement that "Rock is dead" has provoked a passionate response.
Simmons recently spoke about the decline of the music industry, the rise of illegal downloading, and shortcuts to fame promoted by shows like The X Factor and much more.
Twisted Sister frontman Dee Snider made a strong counter-argument in a passionate Facebook post, appropriately titled 'Rock 'n' Roll Ain't Dead.'
Stressing that he has "nothing but respect" for Simmons, Snider insists "he couldn't be further off the mark," adding that while the business that made them both famous might have lost its old model, the music hasn't lost its power.
"Rock 'n' roll is alive and well and thriving on social media, in the streets, and in clubs and concert halls all over the world," argues Snider. "And the bands playing it are more genuine and heartfelt than ever because they are in it for one reason: the love of rock 'n' roll."
Snider further points out that even at the peak of the industry's power, a musician's life wasn't exactly easy. "Is it hard to make it in Rock 'n' Roll? You bet. Always was, always will be… Will rockers make as much money as they did 'back in the day'? Probably not. But that won't stop them, and they'll be motivated by a much more genuine love of the art, and great rock will continue to be produced, played and embraced by rock fans."
The Foo Fighters had their own response, with a pointed Twitter post: "Not so fast, Mr. God of Thunder…." While this controversy among the Rock gods rages, the strength of The Foo Fighters' position will undoubtedly be tested with their upcoming eighth LP, "Sonic Highways", to be released on Nov. 10.
In the immortal words of The Rolling Stones…"it's only Rock n' Roll but we like it!"
_________________________________
Women Have Big Muscles in 2014!
by Suzanne Herrera McCullough
August 15, 2014 – Santa Barbara, Ca.
Have you been to the movies lately?
Well the heads of all the major studios don't think you've been to enough this year.
And if you're in the business of making movies, you know that the U.S. box office is down 18 percent this summer, with the big hits this summer featuring female characters and female super-heroes.
Some of that success comes from movies like Maleficent, starring Angelina Jolie, The Fault in Our Stars, and Scarlett Johansson's Lucy.
The first signs of this trend came with exploding ticket sales for Jennifer Lawrence in The Hunger Games and Disney's Frozen, both female-fronted smashes!
The studios are now getting ready to pursue even more female superhero scripts and film concepts, sending a signal that marks a seminal shift since the box office failures of Catwoman and Elecktra in 2004 and 2005.
The success of Lucy on its opening weekend came with an audience comprised of 50 percent women, with its ticket sales dominating the male super-hero movie Hercules.
The year 2014 may go down as the year Hollywood recognizes the influence and power of the female audience. Now if they can just give us more bathrooms in movie theatres it would be appreciated.
See you at the movies!
---
D-Day Salute to Celebrities and the Military
by Suzanne Herrera McCullough 
June 6, 2014 – Santa Barbara, Ca.
Today marks the 70th anniversary of D-Day and the invasion of Normandy on June 6, 1944.
All eyes today will be on memorial tributes to the D-Day landings of WW II and the heroism that took place on the beaches and battlegrounds of Normandy, France in the greatest military operation of the 20th Century. This 70th anniversary will be celebrated at battlefields and memorial sites by thousands of visitors and Allied heads of state through the end of August.
Film critics say the best movie ever made about D-Day was 1962's The Longest Day, produced by Darryl F. Zanuck and starring John Wayne, Robert Ryan, Richard Burton, and a host of notable supporting actors.
So it got me thinking: how many celebrities have actually served in the Military?  I came across a great Pinterest list at —complete with rarely-seen celebrity photos–and it's well worth the read:
http://www.pinterest.com/Astrokittycat5/actors-and-celebrities-who-served-their-country/
I was fascinated to find out which Hollywood stars actively served in the military, and was intrigued to learn that a number of female celebrities spent time in uniform as well.
Remembering those heroes of the past, I'd like to take this opportunity to thank everyone…as well as my uncles, cousins, and friends who have served in the military in every capacity…with special loving tribute to the biggest star in my life, my dad Alfonso M. Herrera, who was awarded The Purple Heart after being wounded in WW II's Battle of the Bulge. He was truly my greatest hero.
---
Mick is Back and Goes Hollywood!
by Suzanne Herrera McCullough
May 27, 2014 – Santa Barbara, Ca.
The Rolling Stones' 14 On Fire world tour was put on hold in March due to Mick Jagger's girlfriend L'Wren Scott's passing on March 17th.  But on May 26th the band played to a sold out crowd of 23,000 fans in Norway where it was said that The Rolling Stones did not disappoint.
Fans commented on Jagger's powerful energy on stage as the band played songs from their 50-year-old catalogue of hits, including an updated rendition of "You Can't Always Get What You Want" featuring Bergen's Edvard Grieg Youth Choir.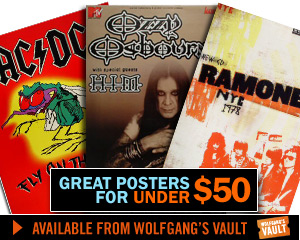 After a power-performance as only The Rolling stones can pull off, the concert ended with spectacular fireworks.
Mick has many hats he's wearing these days. At 70, he's having a "Hollywood moment" as a high-level producer with several T.V. and film projects in the making, just as he's becoming a great-grandfather.
Jagger's projects in development include a biopic of Elvis Presley, an untitled HBO rock 'n Roll series in collaboration with Martin Scorsese and writer Terence Winter, a biopic of James Brown with Brian Grazer, and a Broadway play based on 20 Feet From Stardom.
It's reported that Mick, a confessed night owl, often awakens at midday and loves to watch some of his favorite TV shows when he can. Breaking Bad and The Sopranos are among his all-time favorites.
When asked if a rock 'n roll memoir is one of his future projects, he was quoted as saying "I'd would rather be doing something new, like films or new music. I think the rock 'n roll memoir is a glutted market."
Too bad because I would love to hear what the greatest rock 'n roll star of all time would have to say! Right?
Having said that, if you ask me…The Beatles still rule! 🙂
---
The Oscars Are Coming!
by Suzanne Herrera McCullough
February 28, 2014 – Santa Barbara, Ca. 
Eating popcorn, sipping wine and watching The Golden Globes! What else can a girl ask for?  The Academy Awards of course!
This years's 71st Golden Globes Awards show did not disappoint. Visual candy to the max!
But the big question remains:  do The Golden Globes predict Oscar winners?
The Golden Globes and the Oscars seem to be very much alike, with each show full of celebrities walking down the red carpet, televised around the world, making careers, and guaranteeing the success of almost any movie or TV show.
But that's pretty much where the similarities stop.
The Golden Globes are presented by the Hollywood Foreign Press Association, a select group of 90 international journalists from around the world who attend more than 300 interviews and as many movie and television screenings during the year.
The Academy Awards (the Oscars), presented by the Motion Picture Academy of Arts and Sciences 6,000 voting members, follows nearly two months later, with this year's ceremony scheduled for March 2nd.  While The Golden Globes gives awards to both TV and Motion Picture categories, The Oscars presents awards for theatrical film only.
International Business Times has calculated the percentage of The Golden Globe winners who have gone on to win the Oscar, and here are the impressive stats…do the Golden Globes predict Oscar winners?
Best Actress: 77%         Best Actor: 62%           Supporting Actor: 59%
Supporting Actress: 51%        Best Director: 62%          Best Motion Picture: 70%
This year's Golden Globe winners had only four days to celebrate to celebrate and take a deep breath until the January 16th morning crack-of-dawn announcement of the 2013 Academy Awards nominations.  So with only two days left, here's your last chance to go out and see the rest of those movies you might have missed!
I'm pleased to report we've seen all of the nominated films…and I've got my list of favorites to win The Oscar's gold statuette.
The bottom line for me isn't the beautiful dresses (well, maybe)…or who might trip and fall walking up those stairs to receive the Oscar.  It's not even seeing who delivers the best or worst acceptance speech.  It's going to be trying to find that wine and popcorn at those big parties!
And the award goes to…
___________________________________________
ARP never looked so good!
by Suzanne Herrera McCullough
Yes, that's right…because Brad Pitt has turned 50!
Named twice as People Magazine's "Sexist Man of the Year", Brad has been featured on countless magazine covers from Vanity Fair
to Time.  And now he's reached a new milestone!
AARP Magazine has created a special cover marking the occasion for the A-list actor.  "Happy 50th B-Day! Acclaimed actor, producer, humanitarian and family man."
Women fell in love with Brad in the early days of his career when he appeared in Thelma & Louise…which is one of my personal all-time favorite movies.
There is only one Brad Pitt, one Robert Redford, one Warren Beatty on the short list of actors that had every girl and her mother falling in love with them in every movie they made.
I don't feel quite so bad getting AARP Magazine now, knowing that Brad is among us.  Even though I think the covers on AARP seem to be getting young-looking these days, it's still nice to have the company.
Brad Pitt has been quoted many times, but my favorite remains  "I'm a grown man who puts on makeup".
So I have some advice for all the families with grandmothers who read AARP Magazine: Brad is on the cover! Check their hearts, because they're probably getting recharged!
_________________________________
Happy Birthday to The World's Most Famous Leading Man!
by Suzanne Herrera McCullough
November 18, 2013
It's not everyday I have the opportunity to write about a living Hollywood icon. Since the day he was born 85 years ago, he has forever changed the entertainment world. From the earliest television and movie stars to modern day celebrities–they all have one thing in common: they've all gravitated to him. People young and old, and from every country around the globe know and love him.  Many world leaders, including every President since Harry Truman has personally met with him.
So this month, we'd like to join his generations of fans to wish Mickey Mouse a very Happy Birthday! In a world where youthful celebrity is a must, where plastic surgery is a certainty, Mickey continues to look decades younger. How does he do it?
Mickey's original name "Mortimer Mouse" was changed at the suggestion of Walt Disney's wife, Lillian. ("Moritmer" would later be the name of an early nemesis for Mickey.)  Mickey's big break came as a replacement for Oswald the Lucky Rabbit, when he made his November 18, 1928 movie debut in Steamboat Willie, the first cartoon to successfully use synchronized sound.He quickly became a famous cartoon character and appeared in a number of animated films including Kingdom Hearts, Chain of Memories, Kingdom Hearts 2 and The House of Mouse. He then went on to become an official mascot for the Walt Disney Company.
Like many international celebrities, Mickey has homes around the world in California, Florida, Paris, Hong Kong and Tokyo, and they are some of the most visited places on the planet.
When people have the chance  to visit his homes they are quoted as saying "It's the happiest place on earth"!
He's known as a man of few words, but manages to display limitless charm and charisma wherever he goes.
My family and I have had the good fortune to visit several of his beautiful homes and have even enjoyed the privilege of having our photo taken with him.
Mickey Mouse is beloved by many, especially children, and is the official receiver at his homes at Disneyland and all Walt Disney World Theme Parks.
So I would like to take this opportunity to thank Mickey Mouse personally…for letting all of us step on you, pull on you, take countless photos of you, ask you a billion questions over and over…but most of all thank you for being YOU!
See you next year!
__________________________________
Dropping by Oprah's "Yard Sale"
by Bob McCullough
November 12, 2013 – Montecito, Ca.
A number of close friends and family went to a local "yard sale" last week, and they've sent in reports and cellphone photos from The Santa Barbara Polo and Racquet Club where Oprah Winfrey did a little house cleaning.
The internationally-publicized auction of Oprah's Montecito mansion furnishings—along with many items from her other homes across the country—once again brought worldwide attention to our beautiful community.
It was a picture-perfect Santa Barbara day on Saturday November 2nd when more than 1,000 people streamed into the massive white tents covering a good part of an entire polo field to see what Oprah was selling.
They may have simply come in the hope of taking home a piece of genuine Hollywood Celebrity memorabilia, but everyone who showed up was treated to the unexpected: Oprah herself.
Dressed in what passes for daytime elegance in this neighborhood (jeans and a tails-out silk shirt), Oprah was there to encourage the bidding as only she can.  Surprising and greeting her Montecito, Summerland, Carpinteria, and Santa Barbara neighbors and the hoard of out-of-towners, Oprah personified that casual, Santa Barbara "whatever" reaction to celebrities in our midst.  "Where Hollywood Hides" indeed!
The auction, which netted more than a $600,000 for the Oprah Winfrey Leadership Academy Foundation College Fund, also helped her do a little house cleaning, as she commented that "the gilded mirrors, marble urns, the sherbet palette—it was all very grand, but it wasn't very true to myself."
Now that Oprah's got some room for updating her 23,000 sq. ft. Montecito home, her next shopping trip should prove interesting for Santa Barbara's local antique stores…
___________________________
Bob & Suzanne On the Air!
June 27, 2013 – Santa Barbara, Ca.
Bob McCullough and Suzanne Herrera McCullough–creators of the Where Hollywood Hides iTunes podcast series and this very website–were honored to be invited to join Bruce Sallan's "Dad's Point of View" weekly radio show today, broadcasting from KZSB AM1290.
If you missed the show, be sure to visit www.BruceSallan.com, where you'll find easy links to the entire hour's broadcast as well as an amazing array of great parenting tips and real "life lessons".  Bruce is a compelling host, social-media guru, and keynote speaker who has an impressive show business background that includes numerous award-winning producing credits and serving as a network Vice-president before he was 30!.
In the interview, Bob and Bruce enthusiastically share stories about working together on "Tagteam", an action-comedy pilot starring "Rowdy" Roddy Piper and Jesse "The Body" Ventura for ABC-TV.
Here's a little action clip:
Today, Bruce brings that same energy to an exploding national audience for his weekly Twitter-chat at #DadChat (every Thursday night 6-7 p.m.).
During Bob and Suzanne's appearance on the nationally-syndicated radio show, they focused on the challenges they faced while creating a lasting marriage and family life and surviving the rigors of parallel Hollywood careers.  It's a fun conversation filled with humor, tips, and truth.
If you missed the live broadcast, check out Bruce's radio show or take a listen to their comments right here…
___________________________________________
James Gandolfini: "The Godfather" of Television Actors?
by Bob McCullough
June 24, 2013 – Hollywood, Ca.
James Gandolfini, the New Jersey-native star of HBO's acclaimed Sopranos, whose recent passing is mourned by legions of  fans and Hollywood co-workers, was recently lionized in the press and online as "the Marlon Brando" of television performers.
I'm not sure if this is simply the product of Gandolfini's body of work which included a number of pure "gangster" roles culminating in that of Tony Soprano as the head of an East Coast mob family (about which I know something, having been raised by a mobster stepfather), or if it's a true appreciation for what distinguishes some performers apart from their peers…and that is the ability to set aside the fear of revealing one's true self to the unblinking eye of the camera.  For example, check him out telling the "Jimmy Smash" story:
In the words of Tony Soprano, it takes balls to be an actor…and even bigger balls to be the best.
Gandolfini now ascends into the pantheon of small screen legends not simply because he died well before his time, but because he allowed himself to be truly seen, to be observed with all his personal demons exposed through his characters.  He did more than say the words and hit the marks; Gandolfini did on television—even with the limitations of faster production time and shorter attention spans—what few in any medium ever do.  He allowed himself to be truly unappealing, to play a somehow likeably nefarious character with an undertone that was simply from the dark side of the soul, with genuine evil.
Television acting has always been hamstrung by the demands of pacing; taking a "moment" or working through a reaction on a TV set has historically consigned such efforts to the cutting room floor.
Theatrical films—where James Dean, Marlon Brando, Robert DeNiro, Streep, Helen Mirren, and Al Pacino have done more with a silent moment in time than any writer could ever promise in dialogue—allow actors to mold their characters with few words.  Television is, with few exceptions, about the words.
James Gandolfini embodied that exception.  His ability to center a scene, to project his character's underlayment without words was indeed the stuff of those legends who came before him.
Gandolfini's ability to weave humor and threat—like Brando in The Godfather or in A Streetcar Named Desire , to play dialogue with an intelligence that freed the words of their literal meaning—like Dean in East of Eden, and to figuratively pull apart his ribs to show us his beating heart—like Streep in Sophie's Choice…
These are rare gifts indeed, and we may go quite a distance before seeing them again.
The man had balls.
In today's "reality" programming environment, there is an audience—myself included!—that hungers for creative story-telling and for the talents of those who bring it to life…talents like James Gandolfini.  Much of what airs now is a direct product of 1980's mantra "I want my MTV".
Maybe the time has come to stand up and shout "I want my good TV".


______________________________________________
Two Steves Sing the Same Tune: Soderbergh and Spielberg "Predict" Problems for Movie Biz
by Bob McCullough
June 12, 2013 – Hollywood and San Francisco
Is this a trend?  Steven Spielberg appeared professorially today at the opening of the USC School of Cinema's Interactive Media Building, and echoed the identical concerns voiced just six weeks earlier by Steven Soderbergh whose rambling philosophical and pointed rant delivered at the 56th San Francisco International Film Festival has had everyone in Hollywood talking about the future of feature film making.
Both directors—one a Hollywood icon with a track record of contemporary film classics that includes Jaws, E.T. the Extra-Terrestrial, Close Encounters of the Third Kind, The Color Purple, and last year's Lincoln–the other with eclectic credits ranging from television's Gray's Anatomy and King of the Hill,  Ocean's Eleven, Erin Brockovich, Traffic, and Magic Mike—agreed that economic forces of production and distribution are making it tough to movies made.
USC alum and benefactor George Lucas of Star Wars fame stood at Spielberg's side and referred to cable television as "much more adventurous" than today's film studios.
This sudden confluence of "opinion" might be traced to this week's release of the cheeky new book from Sleepless In Seattle producer Lynda Obst that really details the problem facing film producers and their audience today.  "The business of studios now is to build properties into franchises," she said in a recent interview.
Obst's new book, Sleepless in Hollywood, certainly reads like the speech-making playbook for Spielberg, Lucas, and others who actually helped spawn the blockbuster franchise marketplace and who now step up to microphones as the very public voices of concern for the industry at large.
Is this a "meltdown" as Soderbergh and Spielberg pretend to predict…or just business as usual and the natural evolution of a very expensive and always challenging art form?   After all, it was nearly twenty years ago that Gary Trudeau hit the nail on the head with this classic panel from Doonesbury…
_______________________________________________________
TV's Second "Golden Age" is Here!
By Bob McCullough
May 30, 2013 – Cannes Film Festival
Well, what we've personally believed for years is finally gaining some traction with television's producers, critics, and viewers: that the best story-telling is found on the small screen.
No less a creative luminary than Director Stephen Soderbergh, the man behind hit films like Ocean's Eleven and this year's Behind The Candelabra starring Michael Douglas and Matt Damon is at Cannes this week where he commented that "TV is really taking control of the conversation that used to be the exclusive domain of movies."  What he's talking about is the critical and commercial success of shows like The Wire, Homeland, Mad Men, and The Sopranos which have truly broken down the barrier that has long existed between TV and film for their audiences.
Stephen Frears, another notable feature film director (The Queen) likewise commented to the press that "Nowadays the best writing is in TV."
Yes!  Having toiled in the trenches writing and producing a number of TV series, where budgets are smaller and schedules are tighter, with 20 hours of finished product released in the time it takes to produce and release just two hours of feature film, I can vouch for the fact that TV writers have been on the cutting edge for decades, constantly pumping out material that captivates audiences season-after-season.  And with feature budgets escalating as the studios chase the "sure thing" of effects and spectacle, TV is once again fertile ground for experimentation and risk-taking.
TV: it's where the action has always been…and now everyone's climbing on board The Creativity Train!
_____________________________________
Iron Man 3 Is PAYDAY for Robert Downey, Jr.
 Bob McCullough
May 5, 2013 – Hollywood, Ca.
There is no doubt that Iron Man 3–centered around Robert Downey Jr.'s portrayal of irreverent billionaire-playboy-philanthropist "Tony Stark"–is certainly worth the price of a bucket of popcorn.
There's also no doubt that with worldwide ticket sales in the first two weeks of release topping $700billion, the movie biz is now completely skewed toward mega-budget superheroes and their larger-than-any-life-on-this-planet plotlines. Here's a fun press tour moment with Downey and co-star Gwyneth Paltrow promoting Iron Man 3…
What this means for those looking for a night at the movies involving anything other than high-end CGI story telling is problematic. 
Studio development budgets go where the money is…and the money today is with Mr. Downey, who was paid a hefty $50million for appearing in The Avengers and whose contract to appear in any sequels featuring his Ironman character has—talk about good timing—expired.
The success of Ironman 3 clearly gives Downey fuel for "irony" when he commented upon a how things have changed for him following a decade of personal challenges and bad career publicity. When asked about his current unsigned status with Marvel and Disney, he smiled coyly with "I had a long contract with them, and now we're gonna renegotiate."
---
Quack, Quack! The Ducks Want More Money!
Suzanne Herrera McCullough
April 22, 2013 – Santa Barbara, Ca.
A few months ago, a family member was watching a TV reality show called Duck Dynasty. At first glance I laughed and predicted the show would never make it past the first season. It was quickly brought to my attention the show was already in its third season and was a HUGE hit!
 I couldn't believe it! After seeing the ratings success of all the slick, glamorous, heavily made-up and over-dressed reality shows and their "stars" (Keeping Up With The Kardashians and their ilk), I was shocked.  This just didn't make any sense…
But it seems that Duck Dynasty—featuring the Robertson family, who became wealthy from their family-operated West Monroe, Louisiana business, "Duck Commander" which manufactures best-selling duck calls–is a wild TV ratings success.
The long-bearded stars of A&E's top-rated series–including Willie Robertson, Jase Robertson, Si Robertson, and Phil Robertson–are at a salary standoff asking for a big pay raise in their new contract negotiations. Duck Dynasty's third season bowed in February to 8.6 million viewers and a 3.9 rating among adults 18-to-49, which makes the show second only to AMC's The Walking Dead. Not bad for guys who need a shave!
I say good luck to them and admit to now being a big fan!  In these times, any show that makes me laugh is a good thing.  Check them out!
__________________________________________
Streep Speaks! (Margaret Thatcher  October 13, 1925 – April 8, 2013)
Suzanne Herrera McCullough
April 8, 2013 – Santa Barbara, Ca.
"She had given women and girls around the world reason to supplant fantasies of being princesses with a different dream: the real-life option of leading their nation; this was groundbreaking and admirable" Meryl Streep was quoted
as saying today.  Streep, who won the Oscar for portraying Margaret Thatcher in The Iron Lady hailed the former prime minister as a pioneer for women like Hillary Rodman Clinton and Sheikh Hasina, to name a few.
Streep added that she felt Thatcher's conservative economic policies and her antipathy towards trade unions made her a controversial figure, going on to say that there was much to admire in Thatcher's willingness to challenge a patriarchal system and to break through glass ceilings.
During the production of The Iron Lady,  Streep underwent almost two-and-a-half
hours of make-up for her daily transformation into Margaret Thatcher, contributing to her stunning performance of the prime minister.
I personally became interested in Margaret Thatcher in the 90's when I was given  her biography The Iron Lady as a gift, and soon became a fan.  And after  Meryl Streep's performance in the 2011 film, I truly felt I had come to know her.
Thanks Meryl!
---
Vintage Retail Finds a Home in Reality TV
Bob McCullough
March 28, 2013 – Hollywood, Ca.
"Vintage is the new black!" announced the invite to the Smithsonian Channel's L.A. Frock Stars premiere…but it didn't happen overnight, since "vintage" means 20 years or older. 
Both Frock Stars and Bravo's Dukes of Melrose–which debuted just one day from each other–feature expose the inner workings and behind-the-scenes "drama" of life in two very high-end consignment emporiums.
Dukes features Cameron Silver and Christos Garkinos, two colorful and frequently clashing  business partners, while L.A. Frock Stars focuses on Doris Raymond, creator of The Way We Wore, one of L.A.'s hottest spots to pick up that unique fashion item collected from various estate sales, auctions, and clothing shows.
Both shows may owe a debt to Winona Ryder for attending the 2000 Academy Awards in one of Raymond's 1940's Pauline Trigere vintage gowns…or to Reneé Zellweger who sashayed down the Red Carpet at the 2001 Oscars in a yellow Jean Desses gown from Lily et Cie's Beverly Hills shop.
The trend in Hollywood is clear: a gown with history gets a girl more ink than a mere "lender Armani".
__________________________________
Hollywood Never Smelled So Good!
Suzanne Herrera McCullough
March 18, 2013 – Santa Barbara, Ca.
It's called "the juice".
Major celebrities, including Jennifer Lopez, Sarah Jessica Parker, Brittany Spears, and Beyoncé are loving it!  The "juice"—that fragrance now powering a $5 billion per year global industry—carries with it a strong dose of Hollywood.  The "juice" can be bottled in one's own image (Nicki Minaj's Pink Friday) or shaped like a cat (Katy Perry's Purr).
In 2012, there were 85 star-driven perfume or cologne launches, compared with only 10 such branding efforts a mere decade ago.  Of the top-selling 100 fragrances, 31 are now associated with Hollywood celebrities, each hoping to follow in the footsteps of Elizabeth Taylor, the first celebrity to push her own fragrance.
Liz's White Diamonds started the trend in 1991, and has become the most popular celebrity fragrance in the world with more than $1 billion in sales.
With the salaries of stars being affected by declining audiences, ratings, and music sales, fragrances and clothing lines can be important to a star's financial future.
Men are also being targeted, as New York Yankee Derek Jeter's Driven cologne is reported to be the second hottest celebrity fragrance this year, with more than $20 million in sales.
There's talk that the next generation audience may one day enjoy digitally-powered fragrances incorporated into computer ports and cable TV boxes.
If that happens, future celebrities may have to come up with a good fragrance before they actually qualify for stardom!
Personally, I had to chuckle last year when Chanel thought that Brad Pitt would help them sell more perfume (bad idea).  New fragrances will come and go, but Chanel will always be my personal "juice".
---
Late Night TV Getting Crowded with Jimmy, Jimmy, Jay, & Dave?
Suzanne Herrera McCullough
March 15, 2013 – Santa Barbara, Ca.
NBC is looking ahead at its Tonight Show, which will be vulnerable when  Jay Leno's contract expires in 2014.     It's likely to go to  Jimmy Fallon, 38, in an effort to court the younger audience that has been migrating to ABC's Jimmy Kimmel Live!
Since Kimmel's show moved to the 11:35 pm timeslot in January –and following a mock "takeover" by Matt Damon and a slew of young-skewing A-list stars—Kimmel, 45, has become a serious ratings challenger to Leno (63) and David Letterman (66).
How it all shakes out remains an open question.  My husband Bob's vote is for Jimmy Kimmel to become the new King of Late Night…and I'm still at "Heeeere's Johnny!"
---
Good Luck Joy & Elisabeth…
Suzanne Herrera McCullough
March 8, 3013 – Santa Barbara, Ca.
Now that Barbara Walters has returned to The View after six long weeks recovering from a fall and a bout of chicken pox, we learn that both Joy Behar and Elisabeth Hasselbeck will be leaving the show!
Behar who has been on the "View" from the very beginning since 1997, and Hasselbeck, who has espoused her conservative viewpoints for the past nine years on the show, will both be leaving at the end of the current season.
ABC, in announcing these major changes said the network wishes them both "all the best " in their future endeavors. Who will replace them I wonder?  Maybe it's time for an Hispanic!… Like me!
Good luck, ladies!
---
Oscar May Want Jimmy!
Suzanne Herrera McCullough
March 3, 2013 – Santa Barbara, Ca.
Well, I really would like to stop talking about this years Academy Awards, but just when I think it's over, I hear rumblings of a possible new host for the 2014 Oscar show.
Seth McFarlane, the 39-year-old who hosted this year's 85th Academy Awards, promptly exited stage left and commented that he won't take  the high profile presenting job if it's offered again.
Don't worry, though, because recent reports are that the Academy has  their sights on Jimmy Kimmel, 45,  whose nightly "After the Oscars" show earned him his highest ratings ever.
A source reporting that Jimmy is favored to host next year told The New York
Post "ABC has already been pushing him for the role". Still, others in the know
say it 's too early to name a definitive host simply because the Academy has yet to
pick their 2014 producers.
Even if it's to soon to pick the host for the "Greatest Show on Earth",  just the mere mention of the name Jimmy Kimmel has put a smile on my husband Bob's face, because he's a major fan!
Hey…maybe Matt Damon can be his co-host. You heard it here first!
---
Suzanne Herrera McCullough
February 25, 2013 – Santa Barbara, Ca.
Unfortunately I can only remember one thing that happened at last night's Academy Award Ceremony (besides Ben winning Best Picture with Argo!), and that was Jennifer Lawrence tripping on the way to the stage to accept her Oscar as Best Actress.
Where was he??  You know–that hunky young tuxedoed guy who holds your arm as you go up the stairs to receive your big prize because your dress is too big, too full, too heavy, too long, or all of the above.
It has to be everyone's nightmare to trip in front of 1 billion viewers, particularly for a woman in 6-inch heels wearing the dress of her dreams when the world press corps is recording her every move so they can plaster it all over the world.  Where was he??  There should have been two tuxedos covering every aisle, don't you think?
Let's face it: The Oscars would have half their current viewers if the women wore pants suits, right?  The Academy Awards would be so boring without all of this crazy fashion stuff!
Don't they realize these women need  help as they parade around in those beautiful frocks?
Planning what is certainly the biggest show on earth is a daunting task, but this simple oversight has given this morning's press a "hot topic" with an actress tripping on the way to the podium…and  it all could have been easily avoided with just a couple of helping hands.
In spite of it all,  Jennifer Lawrence came through it like a pro–and not like just another 22 year-old girl–as she showed the perfect degree of embarrassment, humility, and a great sense of humor.
If it had happened to me, I'd be in tears and maybe spending the next day with an ice pack.   Oh, to be young!   But as they say, any kind of press is good press, so…congratulations Jennifer!
_______________________________
Affleck's Revenge…
Bob McCullough
February 25, 2013 – Hollywood, Ca.
After being awkwardly overlooked by the Academy as the Director of Argo, Ben Affleck didn't exactly tuck tail and run.  Instead he got busy and got on the talk-show circuit, working hard to put himself front-and-center in every other awards race out there.  By the time of last night's Oscars, Affleck had won the Critic's Choice Movie Award for Best Director as well as the acclaim of his professional peers with the Directors Guild of America Award for Best Director.
But last night, when Argo won for Best Editing and Best Adapted Screenplay, the emotional tide throughout Hollywood's Dolby Theater reached tsunami proportions with the recitation of Ben's film as one nominated for Best Motion Picture along with Amour, Beasts of the Southern Wild, Django Unchained, Les Miserables, Life of Pi, Lincoln, Silver Linings Playbook, and Zero Dark Thirty.
And when Ben took the stage with co-producer George Clooney at his side, it was clear that Affleck has shrugged off the taint of some bad early-career choices (can you say Gigli ?) to become both a fan and industry favorite.
In accepting his Oscar, Affleck touched the audience of millions with a simple message delivered from the heart with "It doesn't matter how you get knocked down in life.  That's going to happen.  All that matters is you've got to get up."
If there is ever a reigning King of Hollywood, that crown is now on the head of Ben Affleck.
---
Thanks to Vanity Fair for the "photo shoot"!
Suzanne Herrera McCullough
February 23, 2013
Hanging out with Ben and Bradley…
Ben's Argo is up for Best Picture, Best Adapted Screenplay, Best Supporting Actor (Alan Arkin), and Silver Linings Playbook is up for Best Picture, Best Actor (Bradley Cooper), Best Actress (Jennifer Lawrence), Best Supporting Actor (Robert DeNiro), and Best Supporting Actress (Jacki Weaver).
Wishing them all luck at tonight's Academy Awards Ceremony!
---
Breath Deeply and Exhale…Here Comes Barbra!
Suzanne Herrera McCullough
February 19, 2013 – Santa Barbara, Ca.
Craig Zadan and Neil Meron have lined up some pretty exceptional talent to perform at the 85th Academy Awards ceremonies paying tribute to movie musicals.
The lineup includes Adele, Norah Jones…and Barbra Streisand, returning to the Oscar stage for the first time in 36 years.
Zadan and Meron better be prepared for the Diva of Drama when she walks onto the stage…always from "stage left" because that's what she believes is her best side! Barbra—recognized as the supreme pop diva—has had a stormy Oscar history of enforcing demands that require a lot of special preparations.
In 1974, for just one example, Streisand was nominated as Best Actress for her role in The Way We Were.
According to then Academy president Walter Mirisch, she agreed to attend the ceremony but didn't want people to know she was there…unless she won.
That was the year that Glenda Jackson won the Best Actress Oscar  A Touch of Class…and Barbra spent the entire ceremony backstage.
There is no doubt that when Babs takes the stage this weekend, there will be some memorable and electric moments…but backstage will be the real fireworks!
It's okay, Barbra…we still love you!  You're one of a kind!
---
Ben Does It…Again
Suzanne Herrera McCullough
February 18, 2013 – Santa Barbara, Ca.
I know I promised my family, but…just one week from the Academy Awards, Ben Affleck's Argo scored yet another win this weekend with the Best Adapted Screenplay prize (for writer Chris Terrio) from the Writers Guild of America!
That's all I have to say….couldn't help myself!
---
Back From College to…The Retirement Home, "Benjamin" Does Good!
Suzanne Herrera McCullough
February 17, 2013 – Santa Barbara, Ca.
In 1967, Dustin Hoffman made his major film debut in The Graduate, directed by Mike Nichols, for which he received his first Academy Award nomination for Best Actor.  Hoffman played the part of Benjamin Braddock, a young man returning home from college and confused about what he wants to do with his life.
Now, 46 years later, Hoffman has made his directorial debut in Quartet, which stars Maggie Smith and deals with events in a retirement home for retired opera singers and classical musicians.  (Quartet seems to be hitting all the right notes, taking in $7 million in its sixth week of release.)
When asked what took him so long to get behind the camera and direct, Hoffman said "I don't know."  That's honesty for you!
For those newbies and anyone interested in Classic Contemporary Film, The Graduate is a must-see.  If nothing else, you'll see  how a swimming pool comes in handy when pondering the mysteries of life.
Now…I have a great idea about a retirement home for rock stars…if they ever stop touring, that is!  Mick?  Are you ready?
---
ave You Noticed…?
Suzanne Herrera McCullough
February 12, 2013 – Santa Barbara, Ca.
Have you noticed I have not written a word about Ben Affleck in over 48 hours?  I promised my family I would move on, because after all, there are other things in life…
like Bradley Cooper! Did you see him on Jimmy Kimmel last week?  He is so adorable… And he lives with his mom and he's not ashamed to admit it!
The former Sexiest Man Alive and one of this year's Academy Award nominees for Best Actor admits that after his father passed away last year he went to live with his mom for a while. He's not only cute, sensitive, talented, and loves his mom…he's single!  What a good catch for some lucky girl out there! Or maybe not;  his mom may have to come with!
If you have not seen Bradley's latest movie, Silver Linings Playbook, it's a genuine "must see"! You'll laugh and cry…and walk out happy you saw it.
Good luck, Brad!  See you at the Oscars!
---
55th Annual Grammy Awards: Frank Sinatra would be proud!
Suzanne Herrera McCullough
February 11, 2013 – Santa Barbara, Ca.
Even though the Grammys last night took a ratings hit (boring) compared to
last year's awards, there were some memorable highlights.  Just the sighting
of rocker Prince–who appeared as a presenter–caused some excitement.
But the standout performance of the night seemed to be Justin Timberlake performing his latest single "Suit and Tie".
Dressed in a tuxedo in true Frank Sinatra style, a big band sound launched Justin in a new direction, showing another creative side and his appreciation for classic pop music.  I guess the former lead singer of the 1990's N Sync boy band knows how to stage a solid comeback…the old school way!
Next up:  the Academy Awards!
---
"Nash Bridges": A Gift That Keeps on Giving…to Don Johnson
Bob McCullough
February 11, 2013 – Hollywood, Ca.
Nash Bridges, which starred Miami Vice icon Don Johnson and comic actor Cheech Marin, ran for six seasons and 122 episodes on CBS before going off the air in 2001…and now, more than a decade later, Johnson's contractual claims for his share of profits from the series have finally been reconciled to the tune of $19,000,000.
It's far short of the original verdict of $50 mil, but Johnson–with the court ordering Rysher Television to pay him at least $15 mil–settled for immediate payment of the cool $19 mil and brought the whole thing to a close.
Hollywood's not full of crooks, but it does pay to read your contract.  Nice work, Don!
---
Beyoncé Didn't Fake This One!
Suzanne Herrera McCullough
February 4, 2013 – Santa Barbara, Ca.
I guess we finally know now–after her incredible Super Bowl XLVII performance–that much-talked-about Beyoncé can actually sing…Like there was any doubt!
After a super performance at the most watched Super Bowl in history, all rumors can be put to rest. We now know that not only can she dance and look good, but that girl can truly sing!  (Of course, she could not have gotten better publicity in the last couple of weeks even if she paid for it!    Which makes me wonder…Was it all a plan? Hmmm. What do you think?)
Congratulations to the Baltimore Ravens!
---
Ben Must Feel Better Now!
Suzanne Herrera McCullough
February 4, 2013 – Santa Barbara, Ca.
With Argo's  big wins recently at the Critics Choice , Screen Actors Guild, Producers Guild,  and Golden Globe Awards, Ben Affleck–whose was remarkably snubbed  by the Motion Picture Academy of Arts & Sciences–has just won the highest accolade for best directing in a feature film from The Directors Guild of America.
Maybe the Academy thinks great movies direct themselves? Go figure!
Stay tuned for the 85th  Academy Awards on February 24th.  You can be sure Ben
will be there!
---
Barbara Walters Has the…WHAT?!?
Suzanne Herrera McCullough
January 29, 2013 – Santa Barbara, Ca.
Barbara Walters, 83 year-old legend of broadcast journalism has officially announced that her doctors have told her to stay in bed and rest.  That's because our "Baba Wawa" has the chicken pox!  Talk about uncomfortable…anybody remember those days?  No fun!
I think this just might go under "hot and itchy topics" when Barbara returns to The View.  As my mother used to say: don't itch it!
Barbara never ceases to amaze us as she always comes up with exciting news.  Please follow doctor's orders and get some rest!
---
Another Good Night for Ben!
Suzanne Herrera McCullough
January 29, 2013 – Santa  Barbara, Ca.
No surprise here that Argo won the Screen Actors Guild Award for "Best Performance By a Cast in a Motion Picture" at the SAG Awards last night.
Could this mean that Argo is now a front-runner for this year's "Best Picture"?  Maybe…
This would be an impressive win, considering that Ben Affleck was basically snubbed when he failed to get a "Best Director" nomination from the Academy earlier this month.
The last film to win "Best Picture" without a nomination for Best Director was Driving Miss Daisy (directed by Bruce Beresford) in 1989…so anything is possible.
Good luck, Ben!
___________________________________
Kimmel Beats Leno (again) as Matt Damon (literally) Steals Show
Bob McCullough
January 25, 2013 – Santa Barbara, Ca.
As predicted here, Jimmy Kimmel's arrival at the 11:30 timeslot is a problem for Jay Leno and David Letterman…just as it's become a personal source of sleep deprivation.
Last night's show–which featured a bound-and-trussed Kimmel duct-taped to a stool at the back of his own stage while Matt Damon brazenly took over all hosting duties to demonstrate that "Jimmy sucks"–was a true original.  Damon's assertion that Kimmel's personal mediocrity has been an impediment to getting A-list guests seemed to be supported by the parade of Matt's friends who joined him to lambaste Kimmel as the only reason they've avoided appearing on the show.  But night's end, Nicole Kidman, Amy Adams, Gary Oldman, Demi Moore, Reese Witherspoon, Sheryl Crow, Andy Garcia, and Ben Affleck had all dropped by to show their support for Damon and their comedic contempt for the show's namesake. Even Kimmel's edgy ex-girlfriend comic Sarah Silverman showed up to describe just what a dreadful boyfriend he was.
It was one surprise after another, just the stuff to cost me a decent night's sleep…and to make Leno and Letterman appear truly as stodgy as they've become.  ZZZZZzzzzzzzz.
---
The Original Diva Defends Beyoncé
Suzanne Herrera McCullough
January 24, 2013 – Santa Barbara, Ca.
R-E-S-P-E-C-T is what you better have for the great Aretha Franklin after she commented on Beyoncé's decision to perform a pre-recorded rendition of the national anthem at President Obama's inaugural ceremony.
The fact that James Taylor and Kelly Clarkson belted out their patriotism live at the inaugural raised questions as to why Beyoncé didn't.
Aretha was quoted as saying "the weather down there was about 44-46 degrees, and for most singers that is not good singing weather!"  Sounds like Beyoncé just wanted to sound her very best…and I think we know she can sing!
At least she showed up!
_______________________________________________
Every Mom's Dream Date: Her Son!
Suzanne Herrera McCullough
January 21, 2013 – Santa Barbara, Ca.
Girls, if you're looking for a date to the Academy Awards on Oscar night it won't be with Bradley Cooper!
Although he's single, talented, and handsome, the star of The A-Team, The Hangover (some call it the biggest comedy hit of all time), and this year's Silver Linings Playbook, Cooper's already invited his favorite girl to go as his date…his mother!
Years ago as a fledgling actor, he promised his mom that if he ever went to the Academy Awards, she'd go with him.  Never in his wildest dreams did he ever think he'd be attending the Oscars as a nominee for Best Actor.
What more can a mom ask for?  To thank her when he wins of course.  All moms will be watching!
Good luck, Brad!
________________________________________
It's About Time!
Suzanne Herrera McCullough
January 19, 2013 – Santa Barbara, Ca.
Acting legend and longtime Santa Barbara resident Kirk Douglas will be honored at the 50th Annual ICG Publicists Guild Awards next month on February 22 at a Beverly Hills Hotel gala.
The Spartacus star will be recognized for his stellar career and is "well deserved of the Life Time Achievement Award", said Publicists Committee chairman Henri Ballinger. "No other actor personifies the term iconic movie star.  His acting talent is the underlining basis for his extraordinary success."
Kirk Douglas, 96, will join the ranks of past recipients of the award including George Burns, Lew Wasserman, Warren Beatty, Arnold Schwarzenegger, Clint Eastwood, Julie
Andrews, Harrison Ford, Sylvester Stallone, Robert Zemeckis and Carol Burnett.
Congratulations to Kirk!  Better late than never.
---
Jodie Comes Out (finally)…and Yes, There Was a Director on "Argo"!
Suzanne Herrera McCullough
January 14, 2013 – Santa Barbara, Ca.
Last night's Golden Globes told us two things we already knew…that a director has a lot to do with a great film, and that Jodie Foster is gay.
Kudos to Golden Globes for acknowledging that it takes a good director to make a good film (are you listening, Motion Picture Academy?).
Ben Affleck looked humble and happy…and was slightly forgetful, so thank goodness for his wife Jennifer Garner who helped Ben complete his expressions of gratitude when it was her time to present.  No wonder he loves his wife!  He kept the beard and I like it!
Jodie Foster was doing her 5-personalities thing last night…but maybe that's what makes her such a good actor.  Congratulations to her for receiving the Cecil B. DeMille Award, although she seemed to think it might have been a little premature! (The youngest to receive it was Judy Garland at 39, and the oldest was C.B. DeMille himself, the first recipient at age 70.)
Old Hollywood never dies…and we salute you!
---
What goes around comes around…in Classic Hollywood, that is!
Suzanne Herrera McCullough
January 11, 2013 – Hollywood, Ca.
Seth MacFarlane will host the 85th Academy Awards in February. He's never emceed an Oscar show before, but exactly 50 years ago at the 35th Oscar ceremony, another first-timer who like Macfarlane had made a name for himself in television, movies, and pop music had the gig.  Guess who that was? Anybody heard of Frank Sinatra?  Hosting the biggest event in Hollywood won Old Blue Eyes kudos from his critics!
In that same Oscar year (1963),  like this year's Quvenzhane Wallis, 10 year-old Mary Badham was a contender for Best Supporting Actress in To Kill a Mockingbird…only to lose to 16 year old Patty Duke for The Miracle Worker.  Were people disappointed in the nominations 50 years ago like I am this year?  Maybe…but the show must go on!
Yes, I'm still upset about Ben Affleck not making the cut! I saw Argo again last night to see if I still think the movie's a winner.  Yeah, it is…and I guess I'm officially a big fan of Ben!!! Cute hair!
I can't wait to see Ben at the Oscars, even if he gets a haircut and a clean shave!
Hurray for Hollywood!
---
Surprise, surprise!  No tux for Affleck?
Suzanne Herrera McCullough
January 10, 2013 – Santa Barbara, Ca.
Ben Affleck, Kathryn Bigelow and James Bond get Oscar snub!
Big winner was Lincoln with 12 nominations.
Life of Pi was the big surprise with 11 nominations.  I got seasick!!!
Some in Hollywood saw their Oscar dreams crushed!
Ben Affleck did not get Best Director or Best Actor! Is he too handsome to even be nominated? Come on!
No mentions for best director for Bigelow, Hooper, and Affleck are major blows to their Best Pic chances!
Steven Spielberg, director of Lincoln, is probably enjoying champagne with breakfast this morning. ET would be proud!!!
Spielberg's historical drama may in fact be the prohibitive favorite… although back in 1999 with Saving Private Ryan", the director went into the Oscar night looking like a big winner only to lose to Shakespeare in Love.  Counting unhatched chickens is always risky in this biz.
At least there's no age discrimination at the Oscars this year!  They've nominated the oldest actress ever–Riva France at 85 years young– and Quivenzhane Wallis at 9 years old, the youngest to be nominated.  There's still hope for us in-betweeners!
For the full list of the 85 Annual Academy Awards nominees check out Where Hollywood Hides Oscar Nominees.
---
Watch Out, Dave & Jay!
Bob McCullough
Jan 9, 2013 – Hollywood, Ca.
It's a new ballgame in late night TV, with Jimmy Kimmel's new time-slot proving to be a winner…at least on the first night.
With Jennifer Aniston showing up on the first night, Jimmy's ratings bested Letterman, came in a close second to Leno, and had the benefit of a lot of curiosity viewing. Fact is, Jimmy's audience skews quite a bit younger than his senior competition. Now the question is: can he hang in there and beat the "Conan curse"…  We love Jimmy!